We were all taken unawares by schools closing and the transition to distance teaching in the spring of 2020. To some teachers, however, the switch to online teaching came naturally. How did you deal with the situation when you were teaching English?
It was quite a shock to everyone. We had to make sure that all the children had the opportunity to continue in their education. At our school, we moved to online lessons. It was tough to begin with, but then the children got used to this new and unusual type of English class. The biggest worry I had when planning lessons was to find games to practise and fixate vocabulary. The ones we usually play in class just wouldn't have worked. I had to think how to adapt the children's favourite activities in a way that would work in online lessons. But we managed. A little creativity and we all started running off from the computer to do lots of different tasks. We were also helped by Wattsenglish Publishing, which offered us support when schools were closed and sent out recommended activities and methodology tips, so there was plenty to use as a springboard.
Teacher Nataly
We got to know Wow! materials after taking advantage of the chance to watch Steve and Maggie videos free for 30 days at the MyWow! website, an offer we saw advertised on the Wattsenglish Facebook page. We recommended this to all our pupils and we used videos in distance teaching, seeing how thrilled the children were. So we decided to switch to Wow!English materials from September, and we are perfectly happy. And thank goodness we made the switch - the schools closed again in October 2020. But we are able to happily keep going with Wow! and have no problems teaching and learning English from a distance.
Teacher Lenka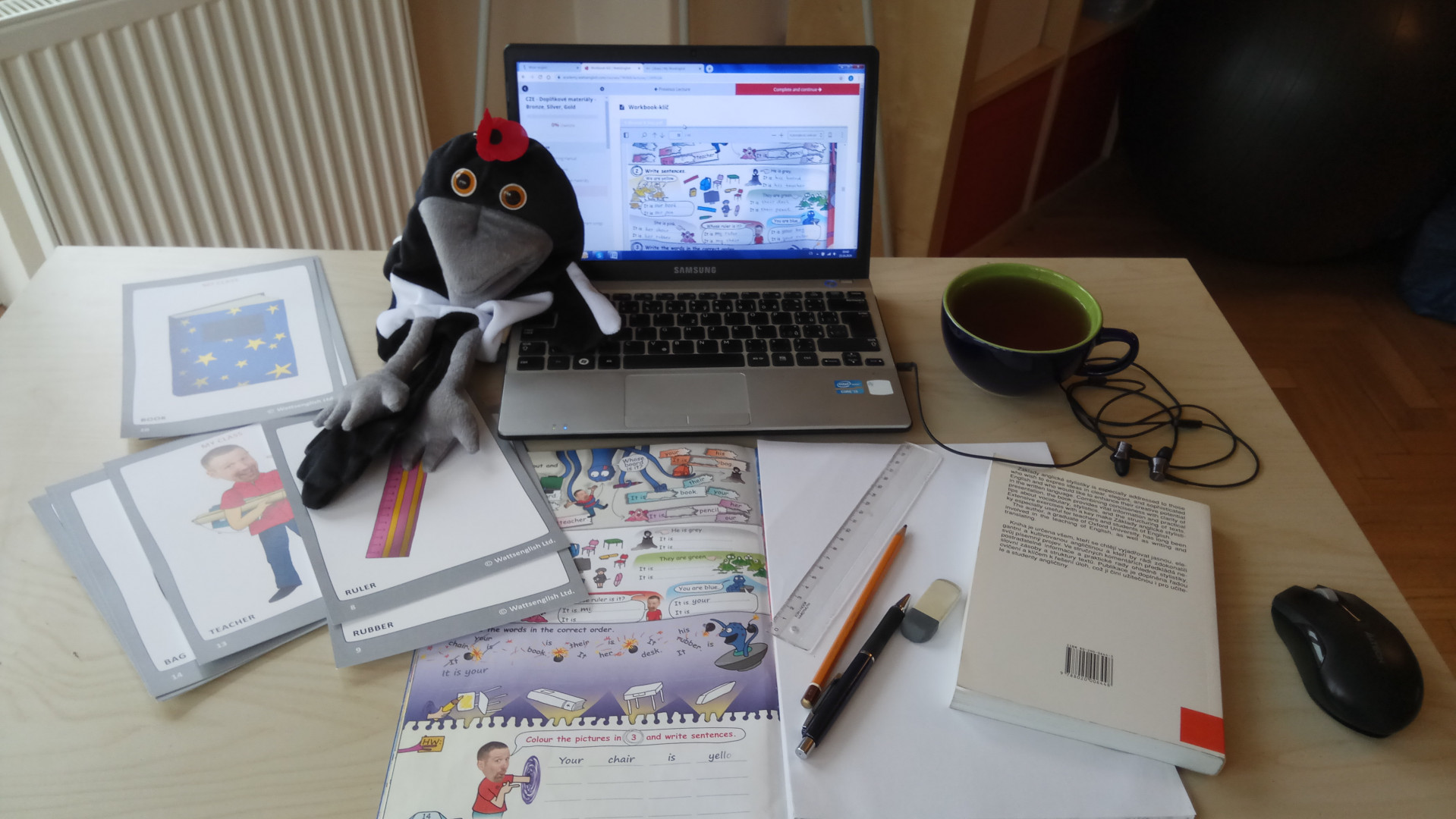 What are the advantages of Wow! materials in distance teaching?
The biggest advantage is without doubt the video stories and video songs with Steve and Maggie, which the children can access from anywhere and at any time. They even watch them when they are not "in class", instead of watching a cartoon on TV, on a phone when travelling somewhere... And of course they do homework with them. This keeps them in contact with a native speaker and his beautiful English every day, which is priceless.
The video materials are really good to work with in online lessons too. All you have to do is share the screen, stop the video at a certain time, and the children answer prepared questions about the video. Interaction is important, and the children really do respond brilliantly to the videos.
Myself and the children are also delighted with the variety of the workbook. The children have fun filling in and colouring the different worksheets that go with the videos, and are happy to send them to their teacher as an attachment to be checked. Feedback from the teacher, either praise or a top grade, really makes them happy and motivates them for more "work".
Teacher Gabrielle
One massive positive, apart from the videos, which are great, is the colourful workbook that entices the children to do the exercises. It's way more than just filling in a boring black-and-white table - the children create sentences, are motivated by the way the workbook looks, and if their homework is to watch a video and answer questions about the video, the tasks more or less write themselves!
What the children missed most, of course, was their classmates and interacting with them. That's why we came up with lots of recommended activities to practise and fixate new vocabulary for the needs of distance learning so that we were able to keep playing the games and doing the activities that the children were used to in class.
Teacher Petra
What worked for me was sharing the screen and checking individual exercises from the workbook using the Workbook Key, to which we teachers have access at the extremely practical Wow!Academy site. You will also find black-and-white flashcards there, which we sent out to the children. They printed them out at home and coloured them in, and we could then do lots of activities with them, even from a distance. It might seem like a minor detail, but all these things help us and make it easier for us to prepare our lessons. We teachers appreciate all the help we can can get.
Teacher Marie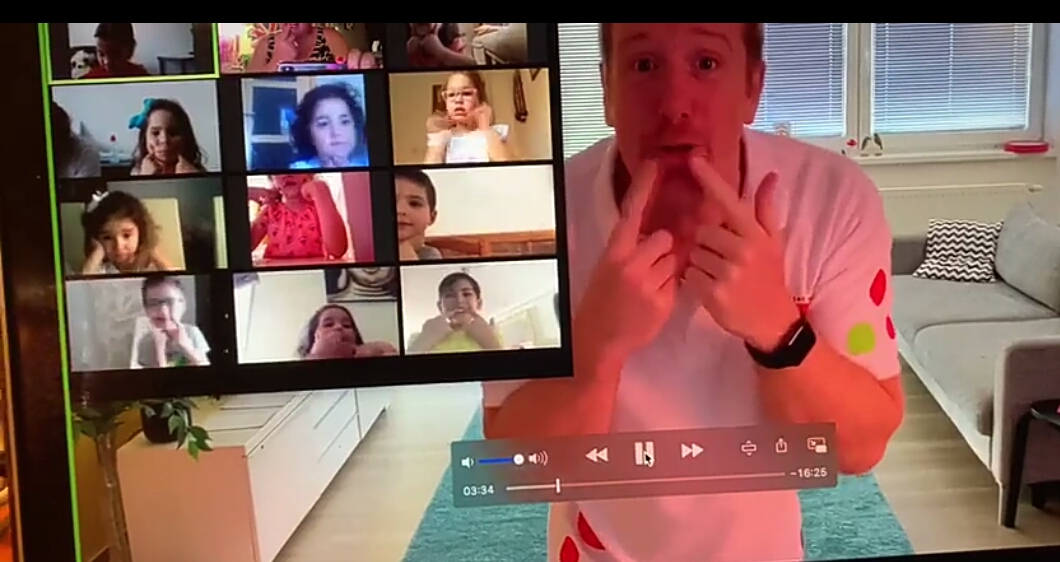 Steve helped us right away during the first wave of schools closing in the spring. He shot some videos in his living room at home, where he went over the vocabulary already learned and taught us some new words. And all the time he stuck to his principles - English is fun and entertaining and the children learn in a way that is completely natural.
Online lessons are, of course, quite a challenge. They are demanding to prepare and technically demanding. But everything is just that bit easier with Wow! materials. And most important of all, the children keep up with lessons that they enjoy and that they long remember.
Teacher Michelle